The more I paint, the more my style evolves. Currently, I have eschewed the dark black outlines cutting between areas of color. I use a bright under-painting and allow it to shine through by using minimal brushstrokes. I am still refining the technique. These are the results of two recent painting sessions.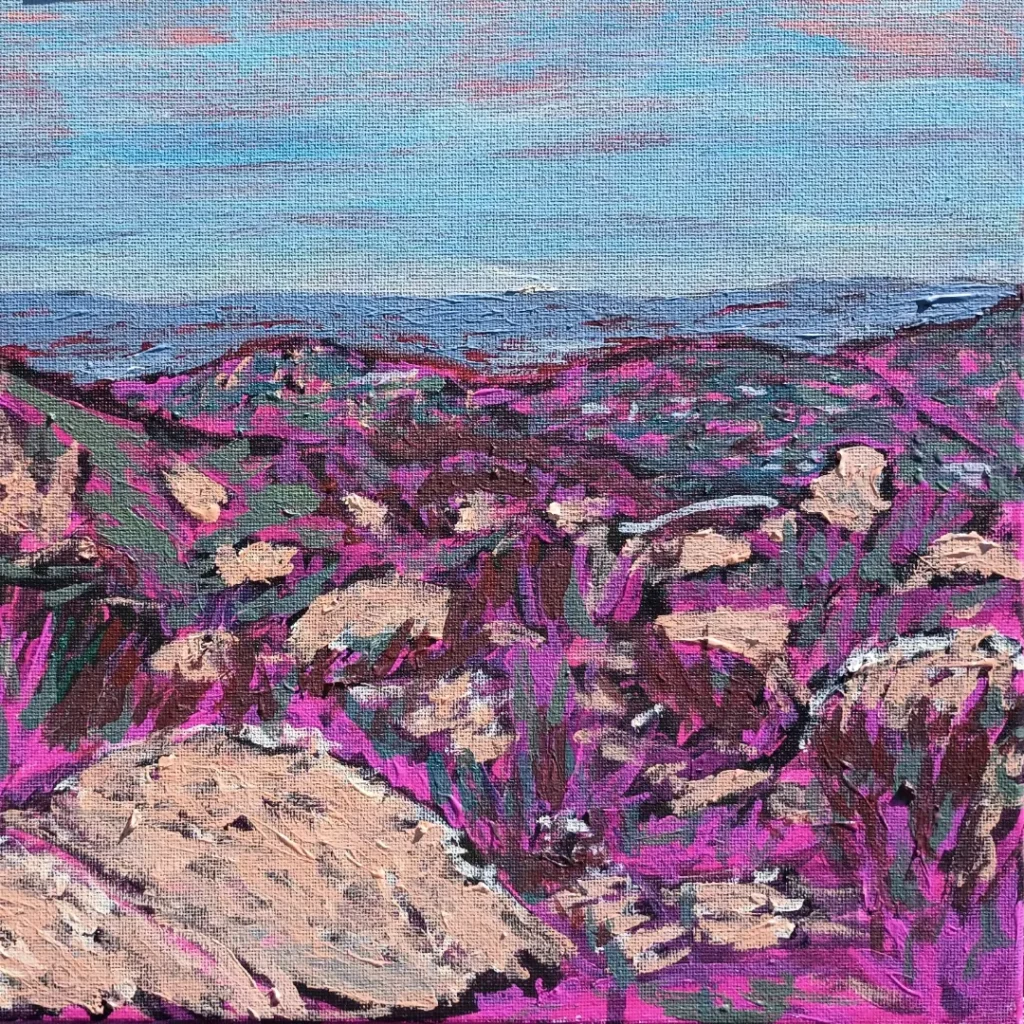 I painted the scene above en plein air in Simi Valley, California. I followed a hiking trail into the Santa Susana Mountains and set up my easel on a huge sandstone rock. This view is looking down at the San Fernando Valley.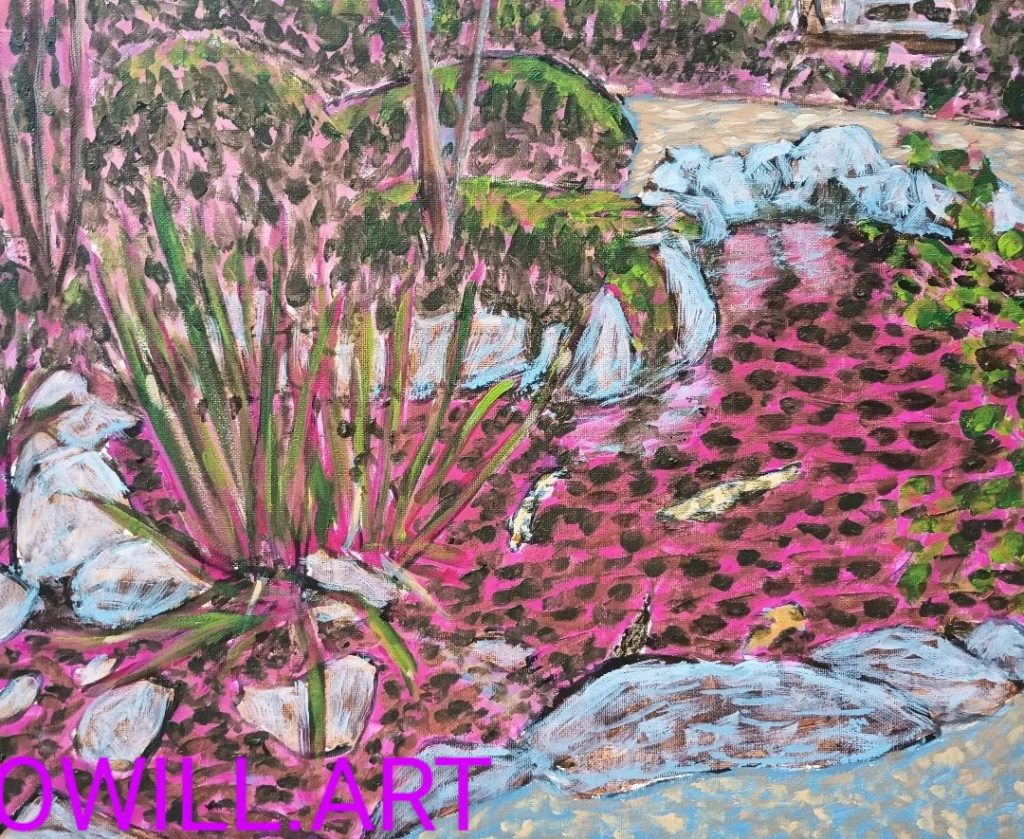 While out with a painting group, I painted the very pink interpretation above at Descanso Gardens in La Canada-Flintridge, California. Descanso Gardens is a great place to paint with many flowers and native trees and plants. This is a view of the koi pond at the Japanese garden.