I did not even know the Walt Disney Music Hall in Los Angeles had a garden until our painting group met there. It is easy to miss because it is small and it is hard to tell if the stairs leading to it are open to the public. The garden has a lot of interesting plants and shady trees, giving me a break from the heat.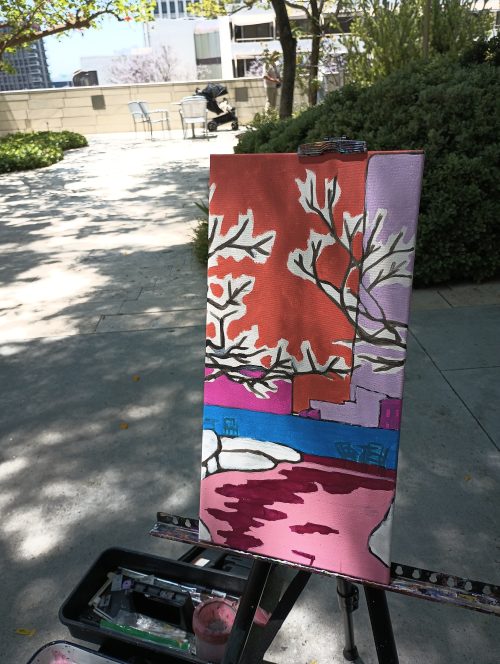 I went back the next weekend to finish up but I soon learned that they clear out the garden when the music center has performances. I finished the painting later using photos and my memory.
A few weeks later the group and I were at the Catalina Verdugo Adobe park in Glendale, which is a small park built around an adobe house from the 1800s. There are picnic tables and a lot of old (shady!) trees, including a cluster of redwoods. Below is my halfway point, the first layer of paint that needed to dry. It didn't take long because it was hot and it's acrylic paint anyway.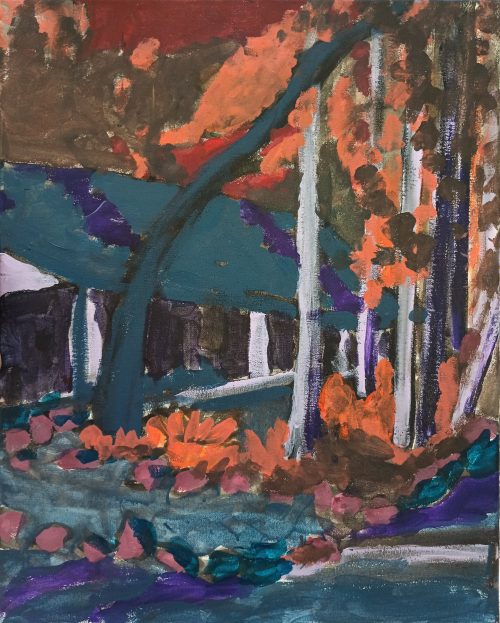 Once I started to paint the top layer, I did not stop to draw borders around the shapes as I usually do. This time it was kind of organic how I let everything mesh together. I think it has a nice flow and I love all the colors.