Bolton Hall Museum is a stone building built many years ago that is used as a site for a small municipal park in Tujunga, California. It is not far from my home so I decided to paint it. I may return because there are different angles of the building to paint and a small grape arbor.
Since I finished the painting last weekend I have received a lot of positive comments. I decided to enter the painting in the Burbank Art Association Spring Show (pictures to follow).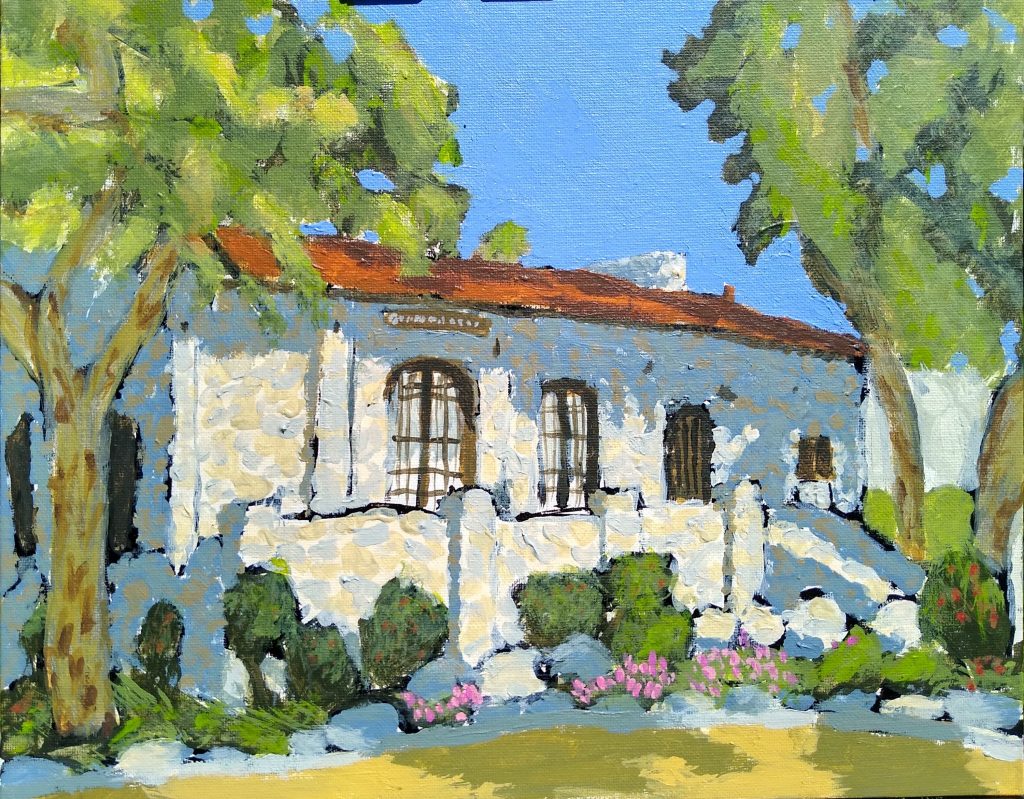 I put it in a nice blue-grey frame for display.